Are you wondering what we are talking about? Read on!
Ever heard about Kismat Connection? No we are not talking about the Shahid Kapoor and Vidya Balan starrer which tanked at box office. We are talking about the connection that Salman Khan movies shares with Eid or even what Aamir Khan movies share with Christmas. It is a karmic connection and nothing goes wrong often. Though not same, but somewhat relevant relation is shared between Dishoom and the month of July. And yes, no actors from the movie celebrate their birthdays in this month. What we are implying is far more deep and may sound unreal.
John Abraham and Varun Dhawan starrer Dishoom, will hit the screen this Friday and we are hoping that this connection might just do wonders for the movie. There seems to be an uncanny resemblance between movies like Partner, Bol Bachchan , Mujhse Shaadi Karogi etc. If go back a few years from today, you would realise that all these above mentioned movies were a two hero projects and not just that, they all were released in July. No we are not kidding. It took us some research to dig out these facts and the similarity is quite evident. July seems to be a lucky month for all such two hero movies since these movies have done well at the box office and were even appreciated by the audiences. Check out the different movies that share their release month with Dishoom and how much they achieved at box office.
Partner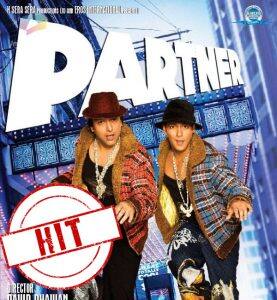 Year: 2007
Box office collection: Rs.138 crores worldwide
The movie featured Salman Khan and Govinda . Though the movie didn't have any love triangle angle to it, the story was nothing less than a laughter riot, thanks to the chemistry shared between Salman and Govinda. Great music, unusual pairing of Govinda with Katrina Kaif and most importantly Govinda's comeback movie, these factors added to the success of this movie which was declared a blockbuster. The movie released on July 20, 2007
Once Upon A Time In Mumbai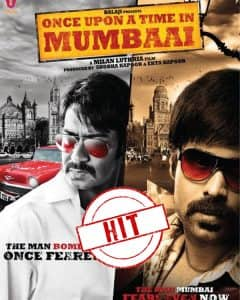 Year: 2010
Box office collection: Rs.58.50 crore (India)
The film based on the underworld life of Haji Mastan in Mumbai. The movie had Ajay Devgn sharing screen space with Emraan Hashmi. When you share your similar desires with somebody, one will win and other will lose. This exact same plot was carved out in this movie. The tussle between Ajay and Emraan to rule Mumbai, gets ugly and the result is not what you ever wanted. The movie was a good hit at the box office and was released on July 30, 2010.
Mujhse Shaadi Karogi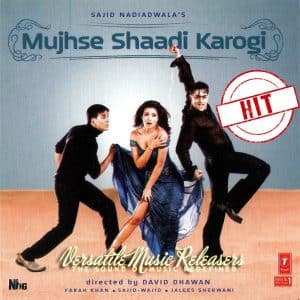 Year: 2004
Box office collection: Rs. 565 million worldwide (USE IN CRORES)
Salman Khan and Akshay Kumar came together to woo Priyanka Chopra on screen. What follows next is a series of events where we literally roll on floor with laughter. Akshay's madness coupled with Salman's humour made the masses go crazy. The movie released on July 30, 2004 and was third highest grosser that year. It made a total collection of Rs 565 million worldwide.
Bol Bachchan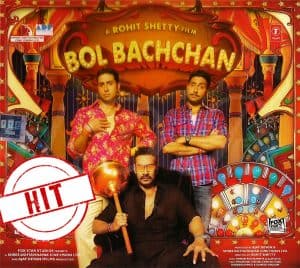 Year: 2012
Box office collection: Rs. 1 billion in India and $4 million overseas.
Abhishek Bachchan is considered lucky for comedy movies. Right from Bol Bachchan till Housefull 3, his comedy movies have done well and managed to generate good amount of profits for the producers. He was casted with Ajay Devgn in this movie and though we thought Ajay might overshadow Abhishek with his presence, it was actually the other way round. The movie released on 6th July 2012.
Kya Super Kool Hai Hum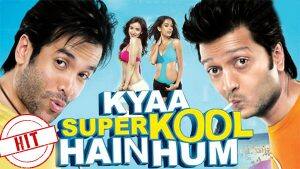 Year: 2012
Box office collection: Rs 421 million in India
This adult comedy is a sequel to Kya Kool Hai Hum which released in year 2005. Though the movie retained it's male actors, Tusshar Kapoor and Riteish Deshmukh, there was a change in their leading ladies. Neha Sharma and Sarah Jane Dias replaced Isha Koppikar and Neha Dhupia. The movie received a good response and was declared as semi hit. The movie released on July 27, 2012.
They say history repeats itself, so with such a strong resemblance let us see if Dishoom joins the likes of above-mentioned movies or does it have a different fate at box office. Stay tuned for more updates.
Powered by WPeMatico