You've got to check out this video to know the full story. Read on…
Now, the internet has been insanely crushing on Katrina Kaif's killer abs since the last 24 hours, thanks to her sizzling track Kaala Chashma that hit the web yesterday. People cannot stop complimenting the hottie for her oh-so-sexy transformation which also came evident during the Vogue beauty Awards which was held last night. Oh boy, that red hot peek-a-boo gown! How can anyone NOT fall for that sight? But guess, Kat's ex Ranbir Kapoor doesn't feel a bit excited about this abs-trend setting in Bollywood. Yes!
Making a dapper looking appearance at the Vogue Beauty Awards, Ranbir took a sly dig at Katrina AND other celebs who are addicted to abs. He said, "I think happiness is fitness. But this new trend of getting six pack, eight pack abs – that happiness won't last for more days. Eat well and just be a happy person. I think that's really important." Ahem! Okay, then!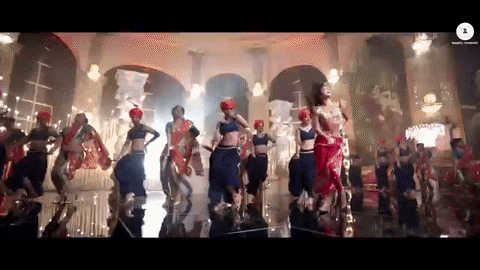 Considering Katrina's abs are making the maximum headlines right now, we really wonder if Ranbir's made this statement in reaction to that. I mean, it's so damn obvious! But yea, this message could equally also be to all his contemporaries, be it Varun Dhawan, Sidharth Malhotra, Shahid Kapoor or every other actor who is competing in the ab race right now!
No complaints, everyone has their own opinion! But guess Ranbir really needs to take a chill pill. Why so much fuss around abs, right? Watch this video below and tell us what do you think of Ranbir's fitness mantra? An honest confession or a sly potshot at his ex-gf Katrina? Drop your thoughts in the comments below!