BollywoodLife wishes the popular actor a Very Happy Birthday!
Dhanush turns 33 today!
Son of director Kasturi Raja, brother to director Selvaraghavan and son-in-law to superstar Rajinikanth, Dhanush is one of the most popular mainstream heroes in Kollywood!
He is one of the very few Tamil heroes, who manages to do noth masala as well as realistic films both at the same time. While his roles in films like Maapillai and Uthama Puthiran play to appease the front benchers, he also do films like Maryan and Mayakkam Enna, where he wants the world to know that he is serious about his acting sensibilities.
On his special day, let's look at five roles that Dhanush had attempted, that are personal faves of mine!
Kadhal Konden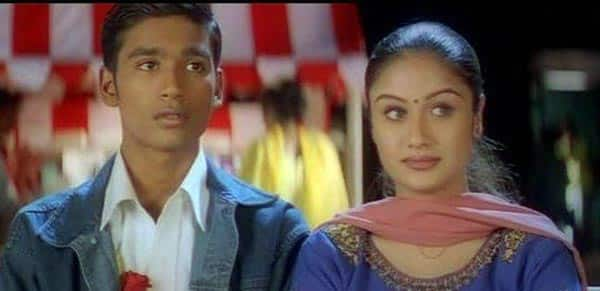 Even though he received a lot of appreciation for his debut flick Thulluvadho Ilamai, it was his second feature film that won him widespread acclaim. Directed by his own elder brother, Dhanush gave us a fantastic performance as the boy who suffered abuse in childhood, and whose obsession with a friendly girl turns to a psychopathic affair. Even though his character had shades of grey, we end up sympathising with him, because of his performance!
Aadukalam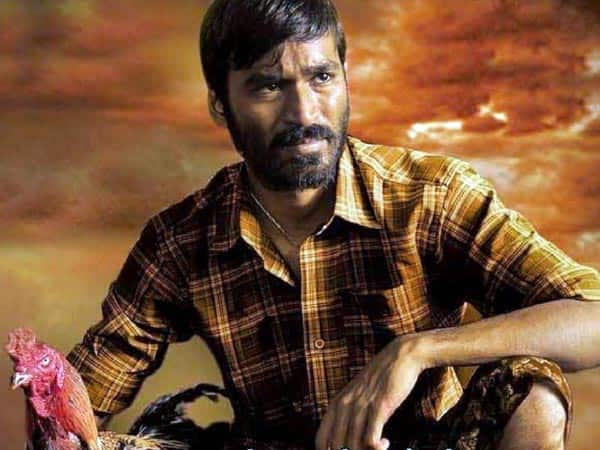 It's strange that an industry with so many popular mainstream stars, especially in the current generation, it's Dhanush who's the only one to get a National Award for the Best Actor. He got this honour, deservingly, for his terrific performance as the cock-fighter (no guffaws there, please) who unwittingly gets involved in the politics of the game!
Pudhupettai
This gangster drama may not be liked by everyone thanks to its focus on violence and abuse of women, but the character of Kokki Kumar, played by Dhanush, won him a lot of fans and critical acclaim. The actor was able bring in the required swag of a rural gangster as well as the anguish needed for the intense sequences. He also played the same character in his wife's production Vai Raja Vai
3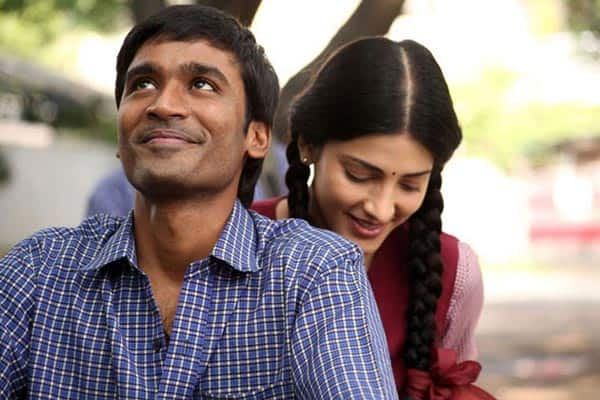 Despite the huge popularity of its main, Why This Kolaveri Di, this Dhanush and Shruti Haasan starrer didn't do much business as expected from their fans. It's kinda cruel since Dhanush gave one of his best performances as the man suffering from bipolar disorder who has to protect his wife from his insane outbursts, and therefore takes an extreme step.
Maryan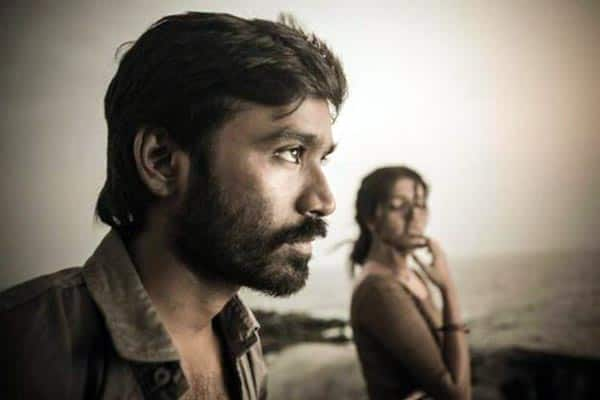 Another Dhanush film that didn't do much wonders at the box office, and yet is easily one of his best films till date! This Bharat Bala film has him playing a Indian oil worker in Sudan who gets hostage by the mercenaries and had to work his escape from there so that he can reunite with his sweetheart back home.