The actress will always be our hot desi girl…
Priyanka Chopra today is a global icon. She represents India on international platform with pure zeal and swag. After conquering Bollywood, PC went to Hollywood next with her album and turned into a sensation. Post the album, she went on to sign her first American series Quantico, wherein she plays the lead role of FBI agent Alex Parish. The series was acclaimed critically and PeeCee further went ahead to sign Baywatch; her first Hollywood movie.
The quality that sets her apart is the fact that she hasn't compromised her desi gal tag. There are numerous occasions where she has proved she is still the same Indian at heart and there is nothing that can stop her to flaunt it. Let us tell you a few of them.
Namastey India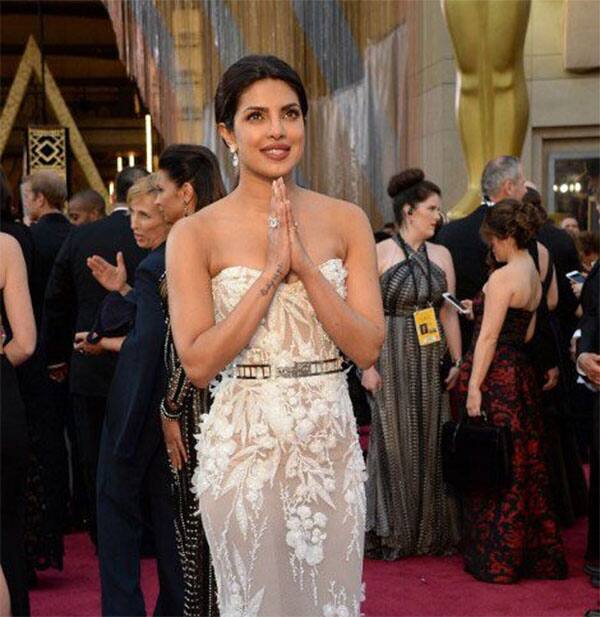 Saying a Namaste which is a traditional Indian ritual to greet anyone is rigourously followed by this former Miss World. Be it at the Oscar Award Ceremony or at Jimmy Fallon show, PeeCee stayed true to her ritual.
Mumma's Girl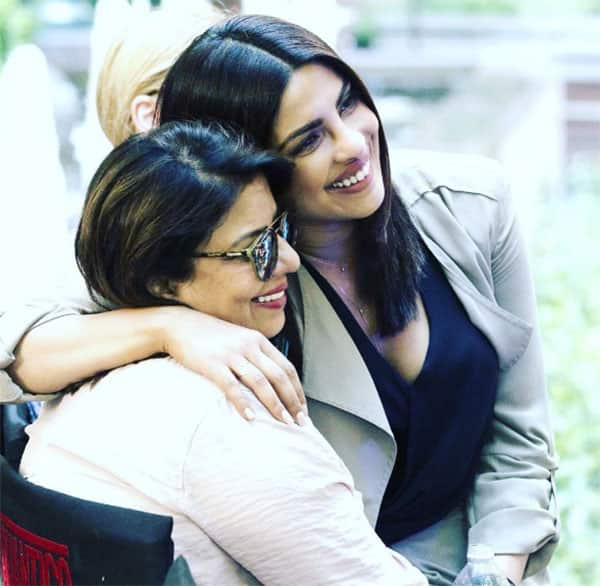 Recently Priyanka took to her instagram profile to share an adorable picture of her with her Mother on the sets of Quantico season 2. The picture proves that she is still connected to her roots and respecting her Mother is one of it. She took her mother on the sets since she would miss her Mother once she returns back to India. Mothers are always special and it is no different in Priyanka's case , we agree!
Family comes first
PeeCee loves her family and there is no denial about that. Even when she's in West shooting, she keeps posting pictures on her Instagram handle about her brother or her niece and they are damn adorable. She doesn't need a reason for that, she just does it for the sake of pure love.
She has never hidden any secrets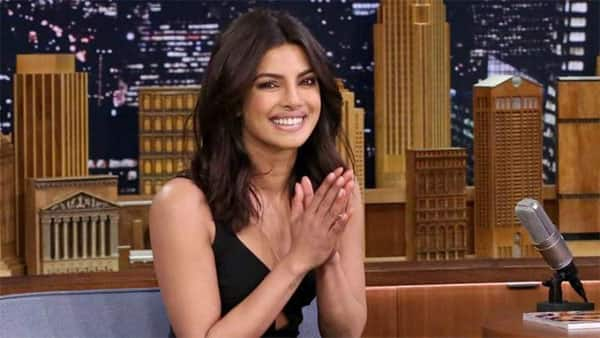 PeeCee does anything and everything with pure heart and there is nothing that she would like to hide from anyone. She happily discloses her pictures from her Miss World days or even talking about how dark she was once considered in her family. She speaks about facing racism and even recalls a incident when someone called her an Arab terrorist because of her dark skin tone. She was bullied while she was studying in Queens. Students would call her Browny or curry. She avoided going to the cafeteria and would eat in bathrooms instead. This girl has faced a lot but today she's giving back everything and how!
She still thinks about Bollywood first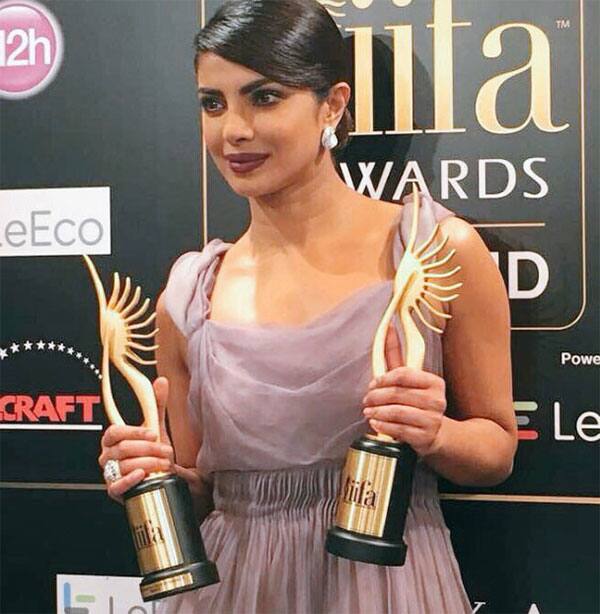 While receiving the Women Of The Year award at IIFA 2016, PeeCee spoke about how Indian actors deserve more that what they normally get Internationally. She considers herself immensely lucky on being a part of Bollywood and how Indian actors are cast in stereotyping roles in the West. After kickstarting her Hollywood career, she hasn't once mentioned about quitting Bollywood or shifting her base over there. She wants to stay connected to her roots and that'a very important quality.