Yes! You may not remember this but the actress has done that in three of her films! Check it out here…
Katrina Kaif is literally on fire! The actress, in the past few days has done so many changes that we just can't help but swoon at the sight of this diva! From the ab-tastic body to the refreshing new persona, we are totally gaga over this babe! In fact, the trailer of her upcoming film, Baar Baar Dekho with Sidharth Malhotra is also out and boy are we smitten by these two. With such an interesting plot that slightly takes us back to A Time Traveller's Wife in reverse, it looks like the film might set new kinds of records for both, Sid and Kat.
ALSO READ: 5 best moments from Katrina Kaif and Sidharth Malhotra's Baar Baar Dekho trailer!
Already the song released by the makers, Kaala Chashma is raked in over 20 million views online, so that's just a start. We got a lot of things to look forward to. So I just saw the trailer of BBD and I'm quite sure that Nitya Mehra's directorial debut is gonna be quite a blast. There are too many elements in the film and has Kat and Sid explore more to their acting skills as they play different roles in different ages. In one of the instances of the trailer, there was Katrina proposing Sidharth. Now I on a personal front always find it rather endearing when I come across scenes or stories of a chick proposing her guy for marriage. Here too, I was in for a treat when I saw how she asked his hand for holy matrimony!
ALSO READ: 5 scorching HOT moments from Katrina Kaif and Sidharth Malhotra's Baar Baar Dekho trailer!
However, that just gave me a thought. This isn't the first time Miss Kaif has proposed onscreen! In fact, the actress has done so in two more of her films! My memory takes credit for having the ability to remember these two flicks of hers where she has asked her guy's hand in marriage. Scroll below and check them out.
Ranbir Kapoor in Rajneeti
While the actress was totally smitten by Ranbir in this political drama, when she proposed to him after taking him out on a date, he was quite harsh!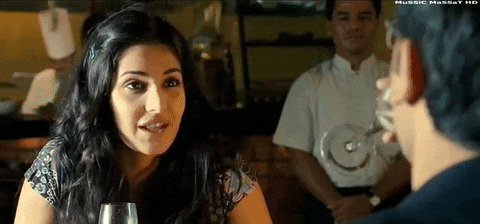 In fact, the actor broke her heart and so bad that she stormed out of the room!
John Abraham in New York
Well, in Kabir Khan's this directorial debut, Kat went on her knees and asked a bereaved John to marry her as he had seen worse post the Twin Tower blast's repercussions.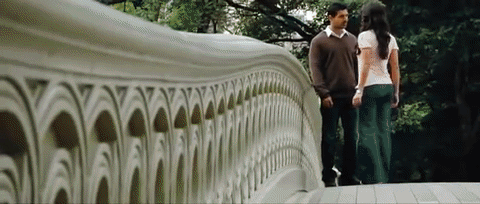 But the diva was in love with him for a long time so she decided to pop the question up. Luckily this one had an answer she was looking for!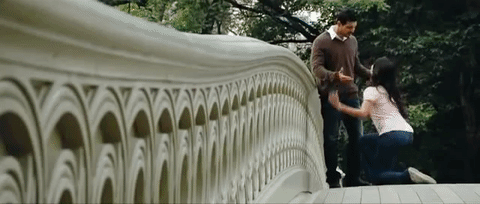 Sidharth Malhotra in Baar Baar Dekho
Duh, the guy's reaction was quite priceless as he was stuck between his want to set free and to be with his ladylove. Even in Nitya Mehra's upcoming film, the actress has asked her guy to marry!
But this is the reaction she gets!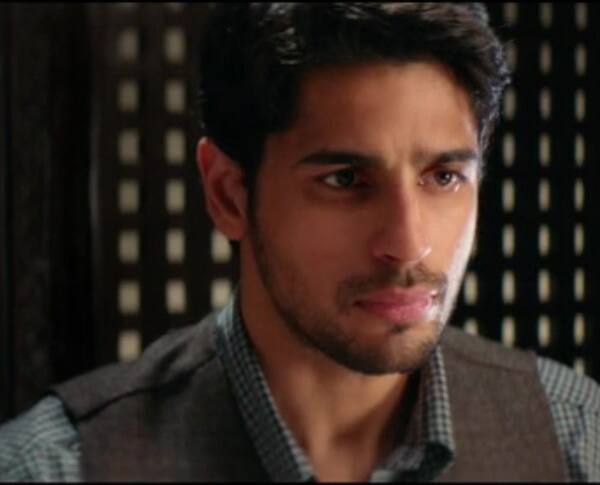 Hah! While I personally think it is quite cool, I'd love to see how this love story unravels! What do you think? Tell us in the comments section below! And stay tuned to this space as we bring hot scoop and latest gossips for you!