This week's release, Dishoom, has John Abraham and Varun Dhawan playing cops out to foil a terrorist bid by Akshaye Khanna.
Strangely, despite attempting various genres and remaking various Hollywood flicks, Bollywood has never attempted to make much inroads into one of Hollywood's most popular genre – buddy cop flicks!
This week's release, Dishoom, has John Abraham and Varun Dhawan playing cops out to foil a terrorist bid by Akshaye Khanna (making his comeback to Bollywood after a really long time). While John Abraham is the serious, brooding type of cop, Varun Dhawan is exactly his opposite – flirty and mischievous. And it's their camaraderie that is one of the biggest USPs of the film.
Before we get to see whether Dishoom manages to do justice to the very popular genre, let's look at 5 other films in Bollywood that took a jab at the buddy cop genre. Do note, not every film in the list is a conventional choice!
Dhoom series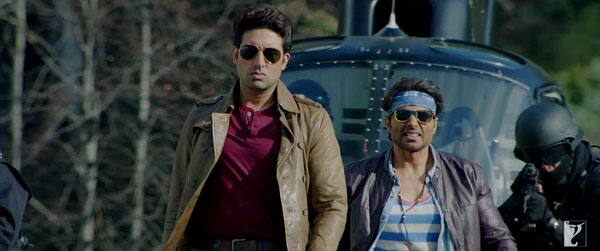 Even though Ali wasn't technically a cop in the first film, he later turns one for the sequels. Surprisingly in spite of being seen in three films in the franchise, neither Jai nor Ali are never seen in uniform, wondering which police unit they are exactly working that allow them to have Casual Fridays every day of the year. However, their banter and their contrasting natures add to the humour quotient of the film, and face it, there are the only films you can actually bear Uday Chopra in.
Aakrosh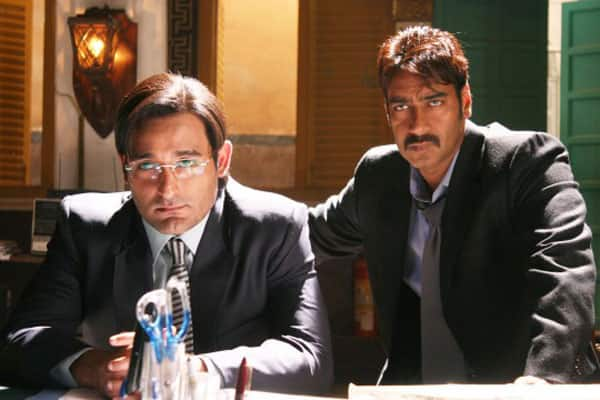 A not-so-bad remake of Mississippi Burning, Aakrosh didn't find much favours at the box office. Which may be unjust, as apart from a few over-the-top stunts involving Ajay Devgn, the film was a decent watch. Akshaye Khanna and Ajay plays two investigating officers assigned to find three missing boys in a village that is hooked on the racial discrimination and honour killings. Akshaye's play-by-the-rules approach doesn't gel well with Ajay's beat-them-till-they-confess method, and they have a hard time until they work out a middle-of-the-path way to get things solved.
Bade Miyaan Chote Miyaan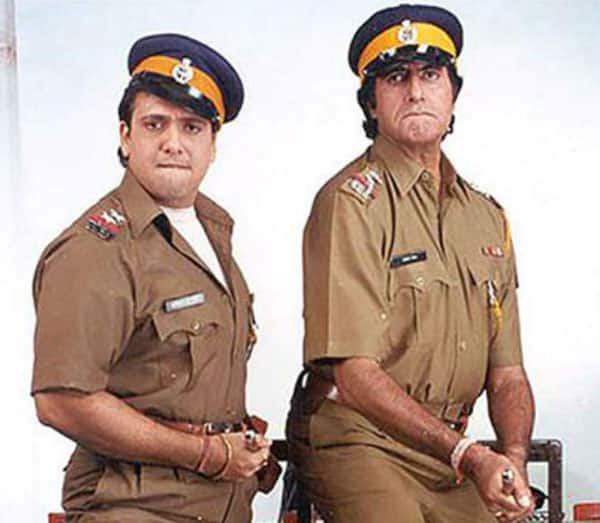 David Dhawan's take on Shakespeare's Comedy of Errors (which was handled in a much better way by Gulzar in Angoor) is what you expect to see in a David Dhawan flick – needless songs, jokes that are more misses than hits, and over-the-top climaxes. Amitabh Bachchan and Govinda have double roles in the film, where one pair plays cops while the other are con-men. The film is best remembered for Amitabh Bachchan for awkwardly trying to match up to Govinda's comic brilliance, and failing miserably at it.
Zameen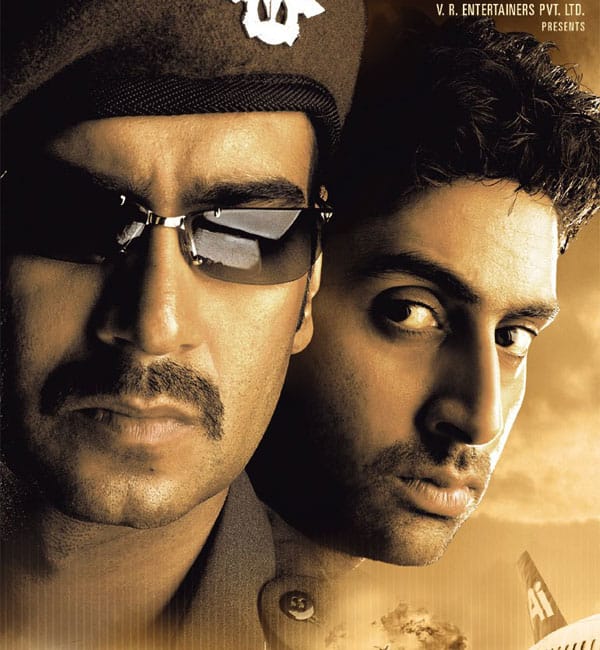 Technically, this isn't a buddy 'cop' film since Ajay Devgn plays an army officer while Abhishek Bachchan is an ATS officer. But since they are both in uniformed services, we will let that pass. In the film both Ajay's and Abhishek's character hate each other due to a dispute in the past, but a terrorism act force them to join hands and foil the bad men.
Shagird
Now we are getting into the most unconventional buddy cop film, where the cops start off as 'buddies' before the double crossing and treachery enter the picture. Inspired by Denzel Washington's Training Day, this Tigmanshu Dhulia-directed film has Nana Patekar playing a corrupt cop and Mohit Ahlawat a rookie cop, whom the former takes under his wing, only to double cross him at various junctures.